Update From The Warrior Mascot Committee
As submitted for publication in the Northern Kittitas County Tribune on August 25, 2022
The Cle Elum-Roslyn Mascot Committee was invited to attend the Yakama Nation Tribal Council Meeting on August 4th. The committee members presented an update on the work and progress the committee has made since last December. The Tribal Council members asked questions about the change of Swiftwater Learning Center's logo and spoke about their own experiences attending athletic events in our community. The meeting concluded with the Tribal Council asking the Education Committee to draft a resolution. The resolution will be voted on at the Tribal Council meeting to be held in early September. The resolution will include the request to approve the use of the Warrior name, acceptance of the proposed Land Acknowledgement, ability to fly a Yakama Nation flag on campus, and the ability for the community and the school to continue to work together to create an updated CERHS logo. The committee's primary goal was to maintain the use of the Warrior name. We have come to an agreement as a committee, in partnership with the tribe, that any profile of a Native American will be discontinued. The resolution will also include a timeline for any and all existing artwork and images of profiles to be honored and retired by summer of 2023. The school district will be seeking community input on how best to retire the images/artwork.
Overall the partnership with the tribe has been very positive as the committee works to navigate HB 1356. The new state law HB 1356 requires us to work with our local tribes (Yakama Nation) to help evaluate our imagery depicting Native Americans, and our mascot, to make sure it is representative (and not offensive) of our local tribes. The law states we are to work collaboratively on gaining their approval that will honor and represent Native American culture of this region and avoid any inappropriate use.
We have learned so much from this collaborative process with our committee and tribal representatives. The goal of the law is to ensure that we avoid racially derogatory or discriminatory school mascots, logos, or team names in public schools. Members of the Warrior Mascot committee and the Yakama Nation Education are also working to improve the Since Time Immemorial curriculum to include more information about our area and the Yakama Nation.
Your support is welcome to help us as we develop/update images and logos that respect and honor the Cle Elum-Roslyn Warriors. In the coming weeks the committee will be asking for the community to provide ideas for a new logo. Cle Elum local and graphic designer, CJ Strom will be working to help create some of the artwork for the community, tribe and board to review. The Cle Elum-Roslyn School Board will then take this input, and make a final decision. In the meantime, if you would like to follow the work of the committee, please visit the Warrior Mascot webpage at: https://www.cersd.org/o/cerhs/page/warrior-mascot-committee-work
Go Warriors!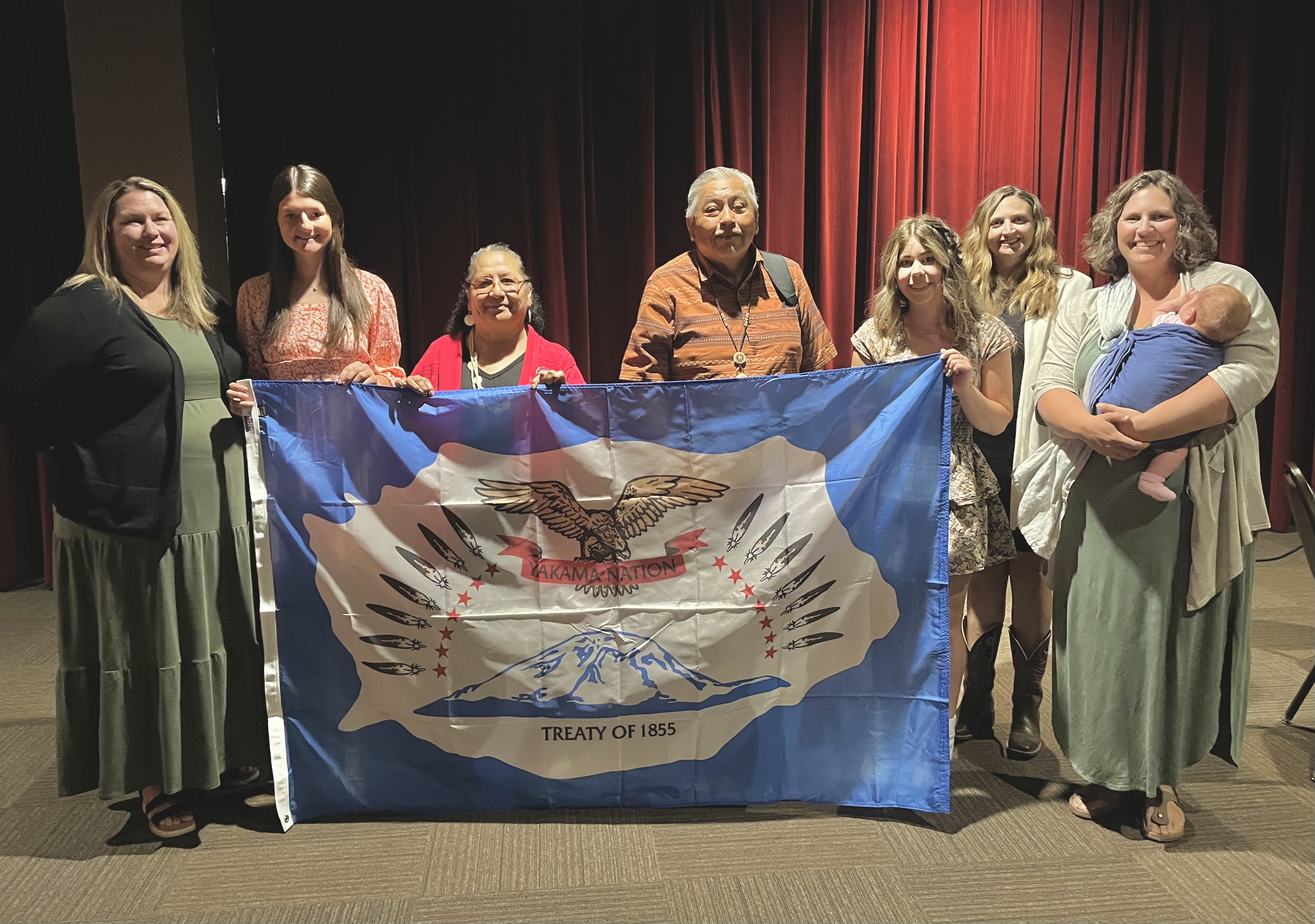 Yakama Nation Approves Resolution for CERHS to Continue as Warriors