School is about to start and I don't what supplies to buy for my high school student! CERHS will provide the basic school supplies for all students.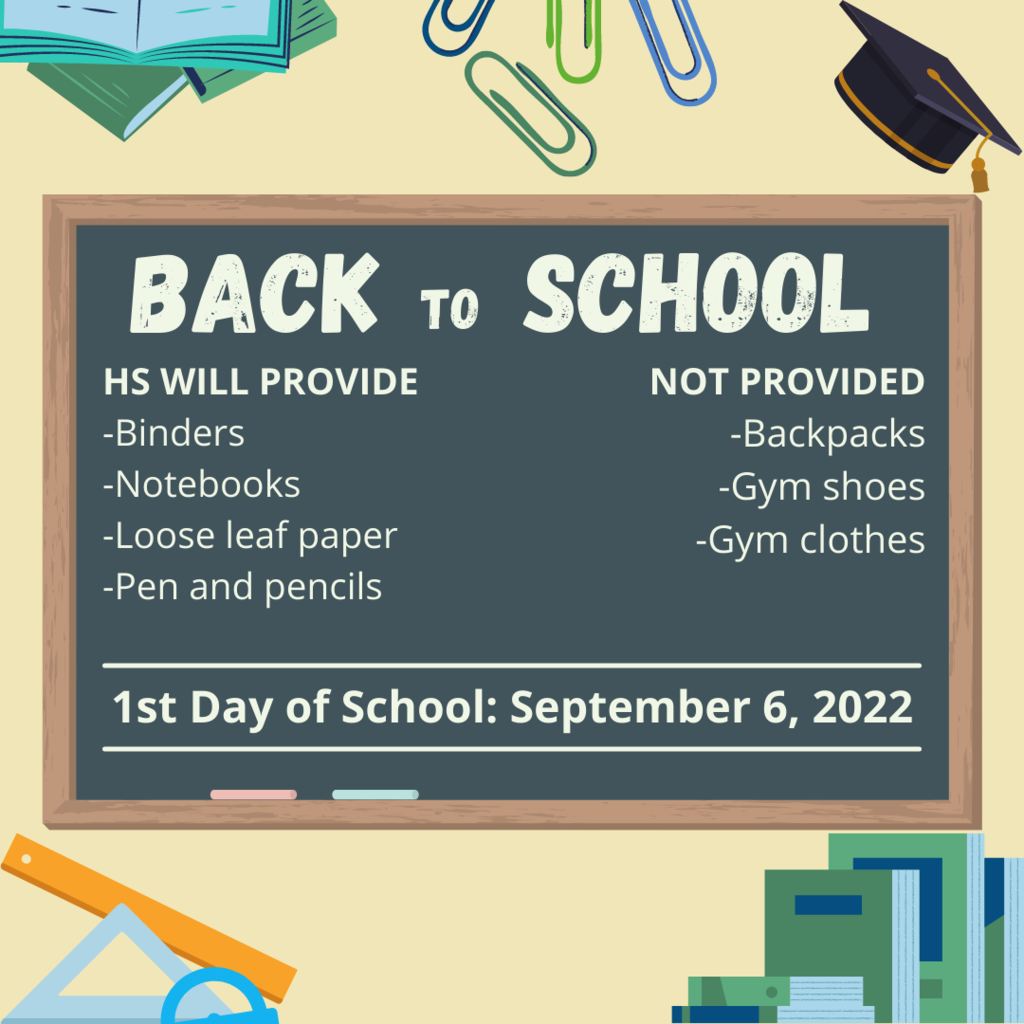 This week the AMAZING CERHS Marching Band participated in camp where they endured long days, heat, and humidity to prepare for the upcoming season. Be sure to check them out at halftime during home Warrior football games!

Week one of fall sports is in the books! Great work athletes! We are looking forward to an exciting year of Warrior athletics!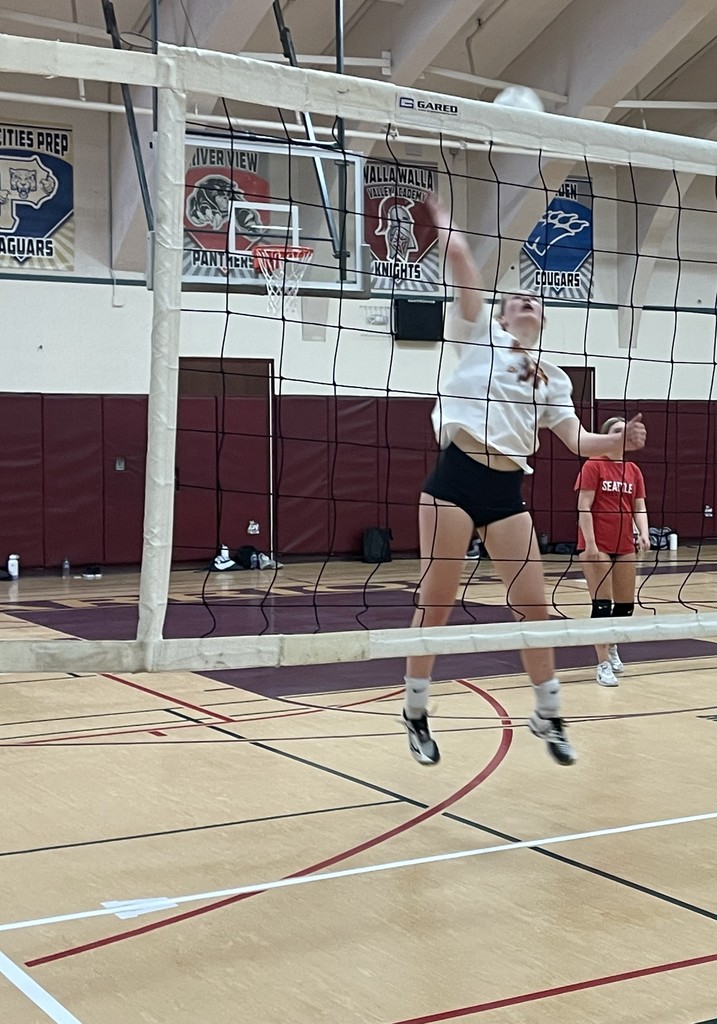 Freshman Orientation: Wednesday August 31st. Start times are every half hour: 4:00pm, 4:30pm, 5:00pm, 5:30pm and 6:00pm and should last approximately one hour. Students will have an opportunity to get their schedules, meet staff, tour the school and join the ASB at our sundae bar. SPREAD THE WORD!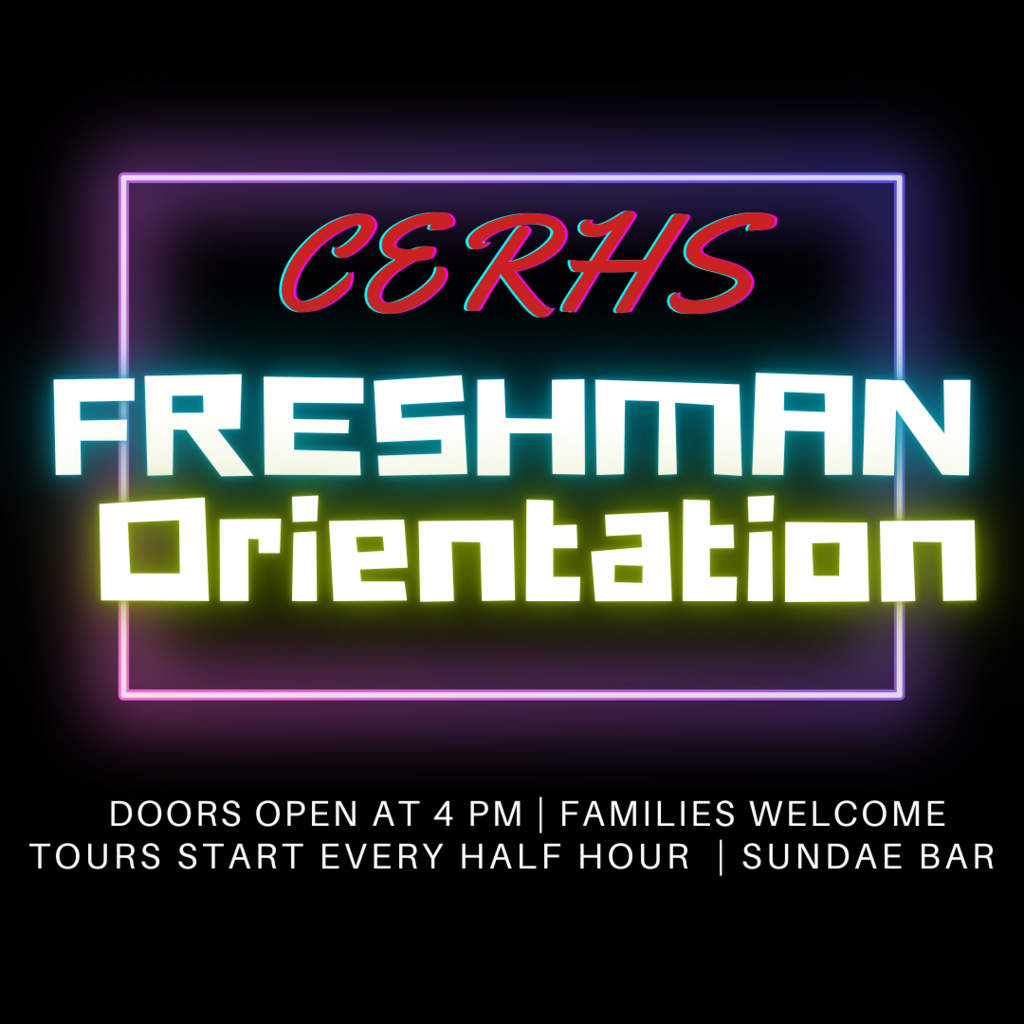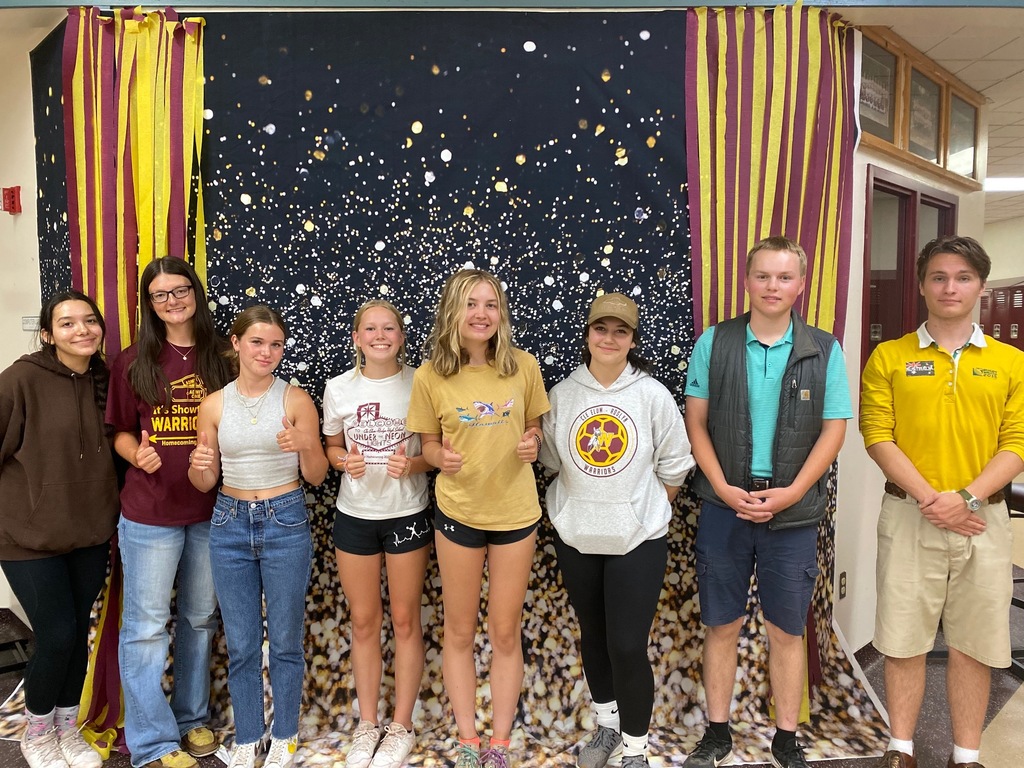 SAVE THE DATE! Join us on August 31st from 4:30-6:30 at the HS for FAMILY NIGHT. This is a great opportunity to meet your teachers, learn about clubs and activities, and purchase your Warrior gear! Go Warriors!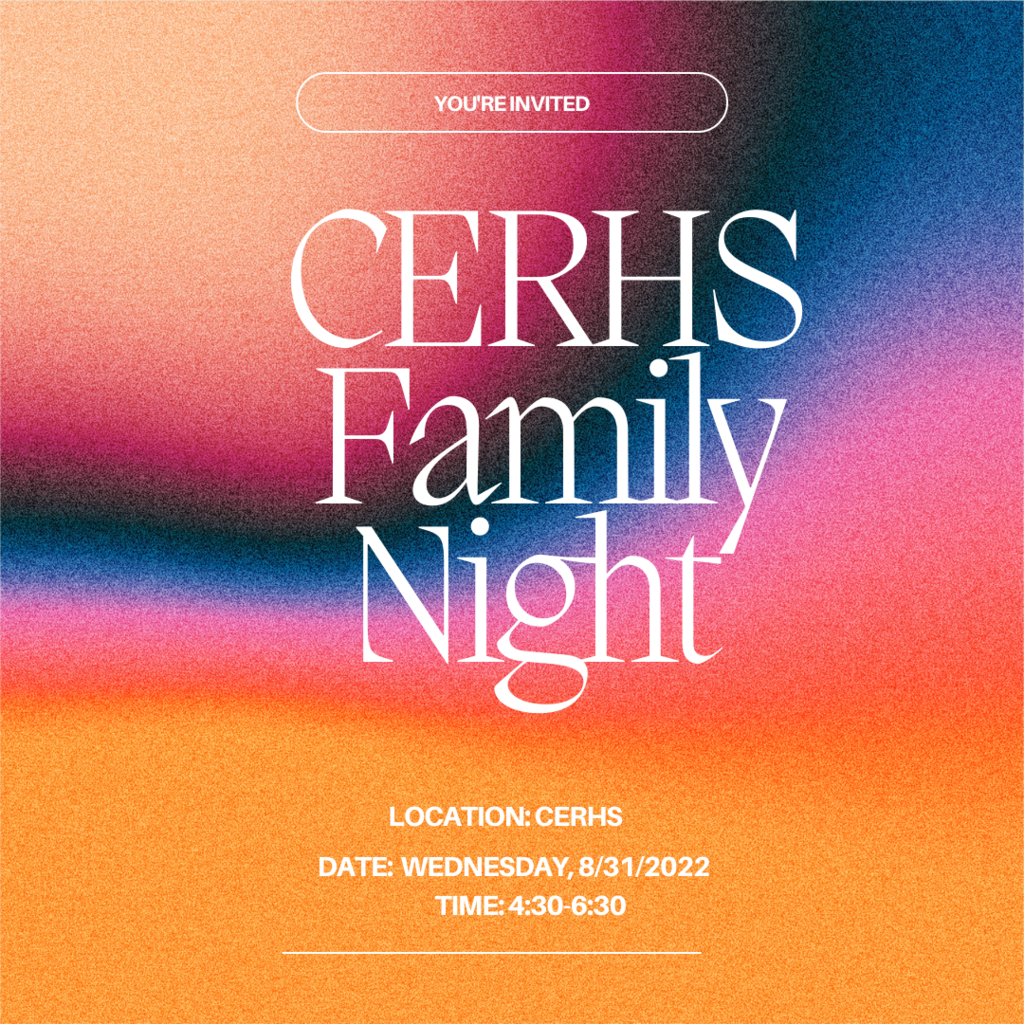 Calling all CERHS fall athletes and parents! Don't forget, tonight is the fall sports parent/player meeting!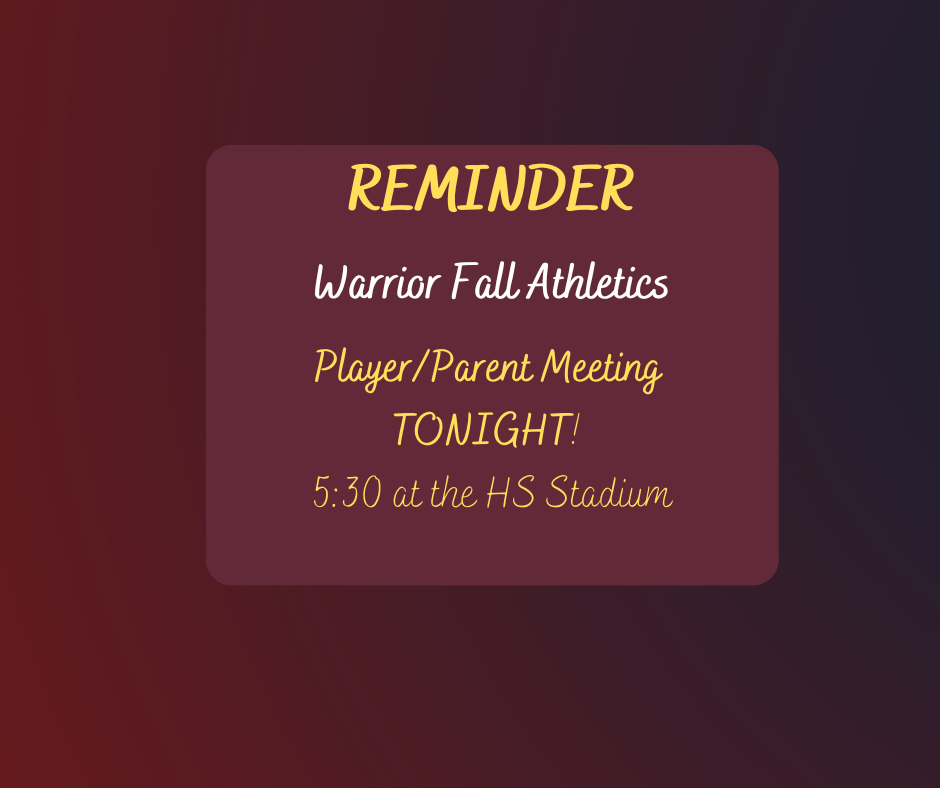 Cle Elum-Roslyn School District Administrative Team getting ready to kick off a great year! We can't wait to see you and our amazing staff and students for Family Engagement Night on August 31st. Save the date more communication to come out closer to school start of school. We are eagerly preparing for your return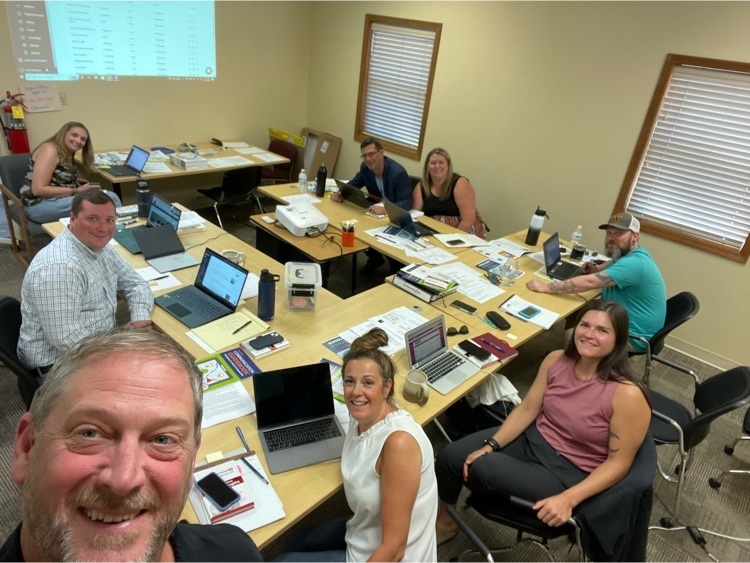 Our staff have been attending a 4 day Career and Technical Education (CTE) conference this week learning about new ideas/opportunities for students and completing professional development. Love that they are spending their time this summer preparing for an awesome year for our Warriors! Staff that also attended but not pictured is Cheryl Singer, Tony Butorac and David Ellithorpe.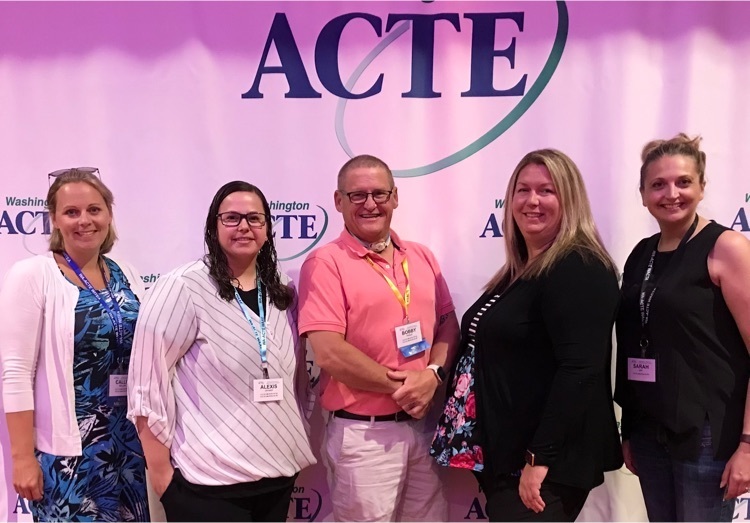 Congratulations to all the graduates from Cle Elum-Roslyn High School! We are all so proud of each one of you. Go WARRIORS!!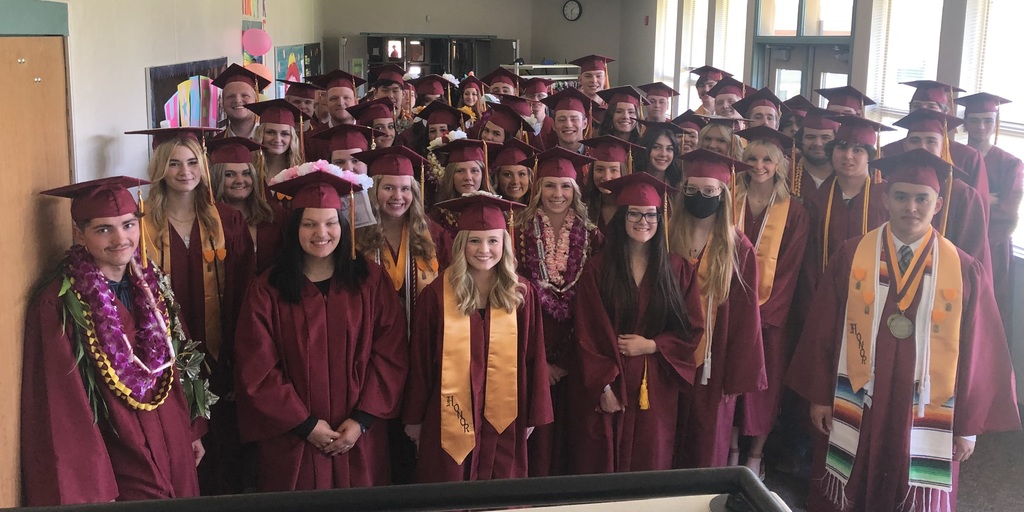 Have you seen today's NKC Tribune?? Get your copy today and check out our amazing Senior's from Swiftwater Learning Center & Cle Elum-Roslyn High!

Got plans this Friday night? Come check out the Jazz Cafe!! It's gonna be a swingin' good time!

Due to information received from the Mt. Adams school district regarding threats made to their students, Cle Elum-Roslyn schools went into a Secure and Teach at 1:30pm today for the remainder of the day. The district is working closely with Kittitas County Sheriff's Office, Cle Elum-Roslyn Police Department, and the Tribal Police. Law enforcement will be on site during dismissal this afternoon. As a precautionary measure, all after school on-site events will be canceled this afternoon (Tuesday, 5/3/22). The baseball game that is taking place in Ellensburg will continue as scheduled.

Huge shout out to Mr. Butorac & our Warriors who are competing at State for FBLA today! Kaiden Larimer - Political Science, Public Service Announcement Isabelle Martin - Business Calculations, Economics, Public Service Announcement Beau Kretschman - Broadcast Journalism Andrew Rizo - Journalism, Personal Finance, Political Science Mia Vroman - Organizational Leadership, Introduction to Public Speaking Jessica Ellithorpe - Impromptu Speaking, Introduction to Public Speaking Good Luck to all of them! Go Warriors!!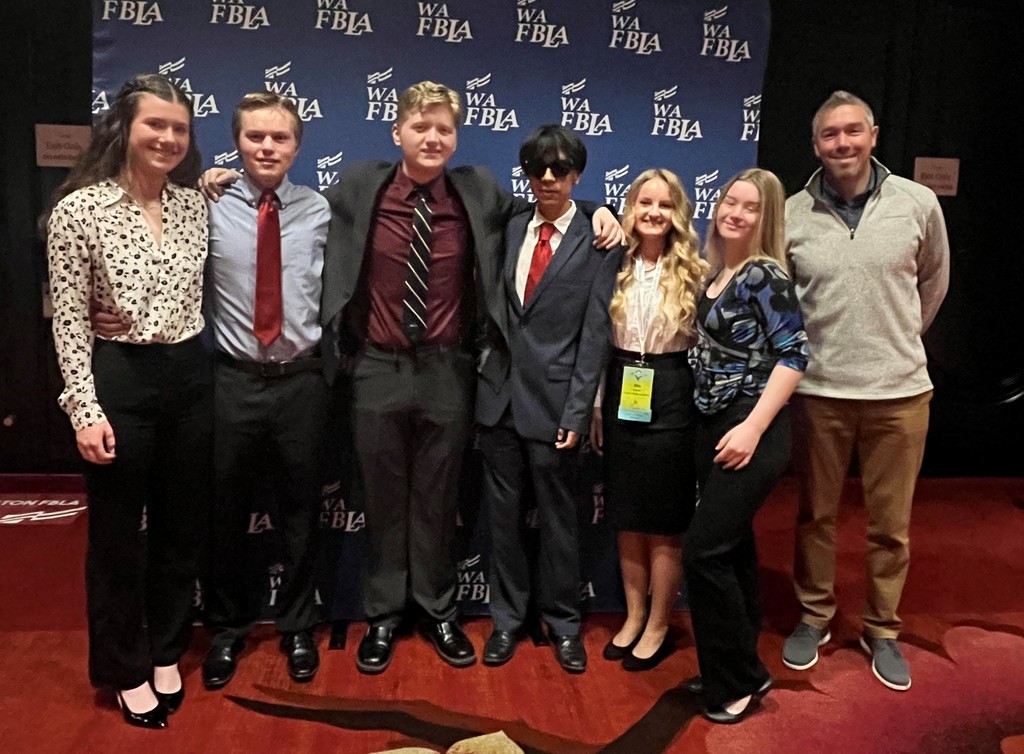 Yesterday students in Miss. Tiffany's Foods class got to work with some of Mr. Medved's 4th grade students who have been learning about fractions. All of the students did a great job and the pancakes were amazing! Go Warriors!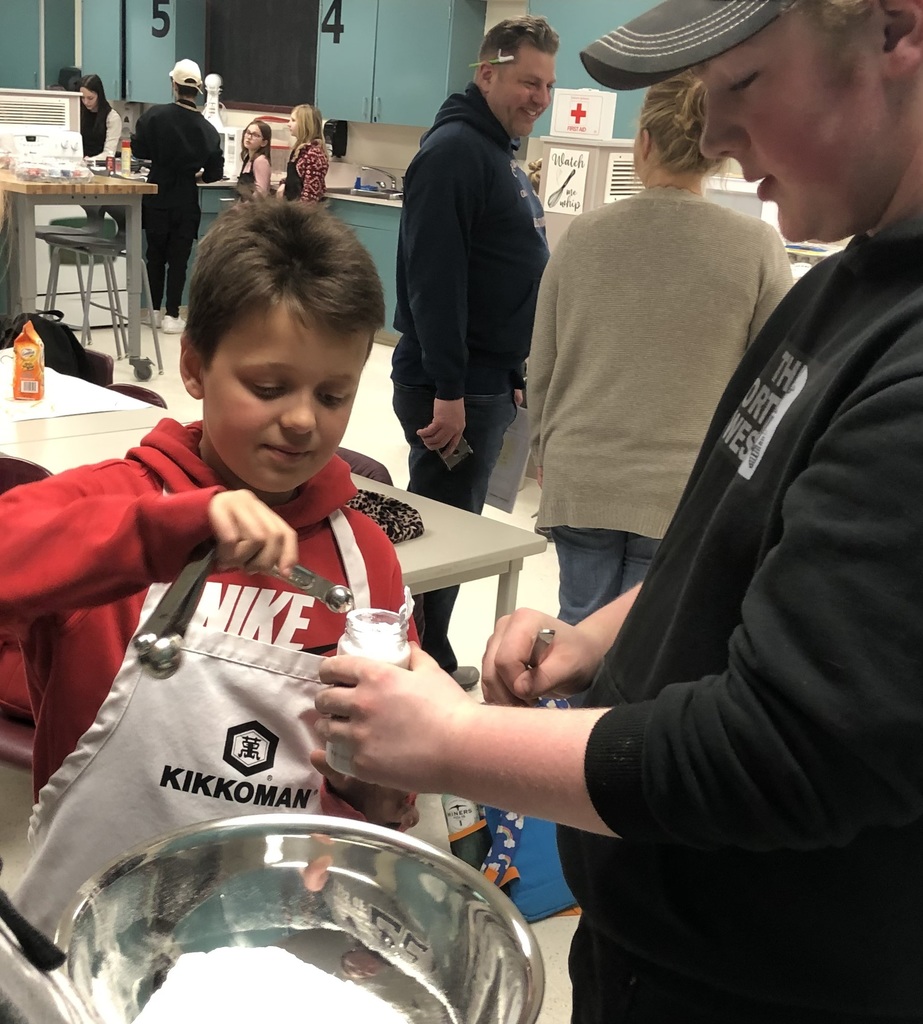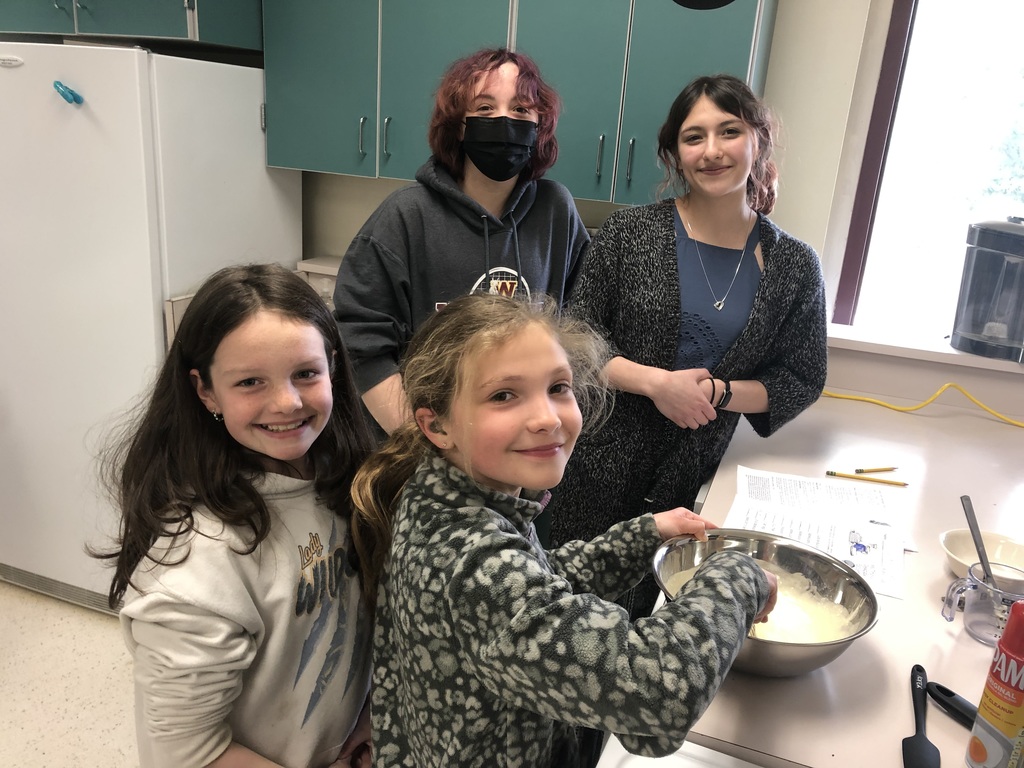 Don't forget to vote on February 8th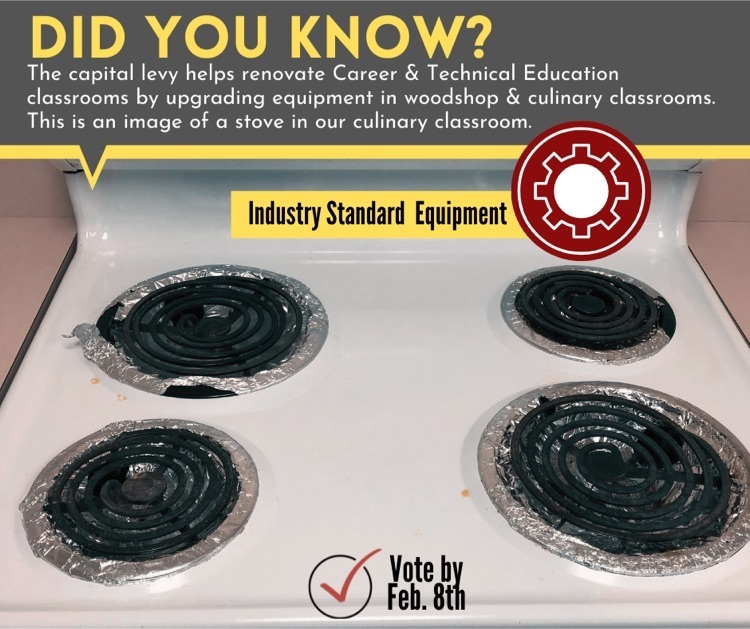 Calling all Warriors! Help support the American Red Cross.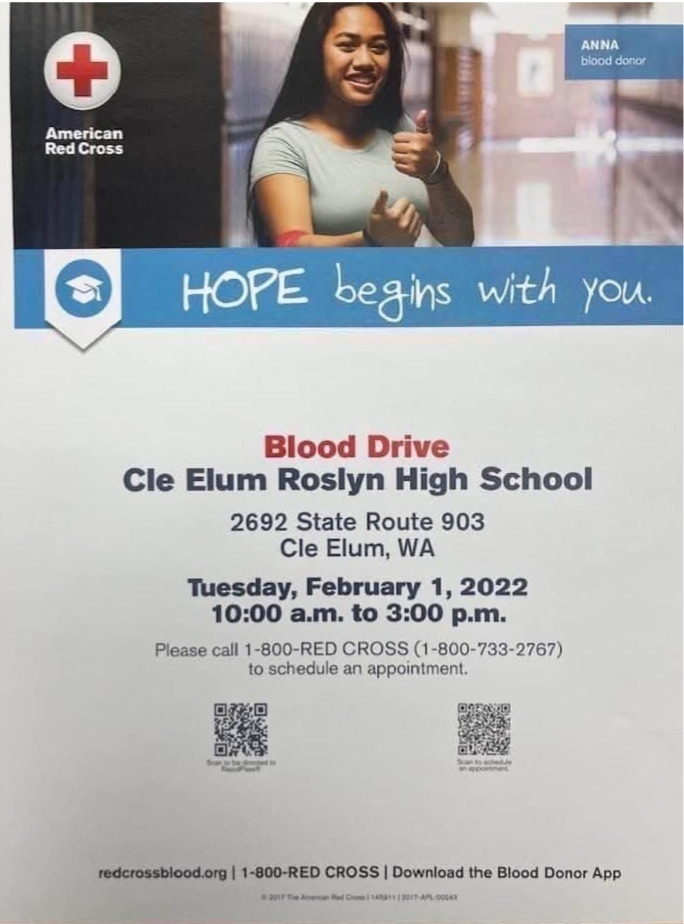 The Cle Elum-Roslyn School District will be delayed 2 hours today, Tuesday, Jan. 11th, 2022 due to road conditions. AM Preschool has been cancelled. School will begin at 10:15am. Parents, please do not drop off students before 9:45am to ensure that there is staff supervision on campus. Staff should use sensible precautions to arrive safely at work at a reasonable time. Students, drive safe out there and use extra precaution.

Cle Elum-Roslyn School District is closed today, Thursday January 6th due to inclement weather and power outages.

Cle Elum-Roslyn School District is closed today, Monday January 3rd due to inclement weather and road conditions.

The Secure and Teach has been lifted for all buildings in the district. We greatly appreciate the support and partnership with our local law enforcement throughout this process.